Hoda Afshar: A Curve Is a Broken Line (Paperback)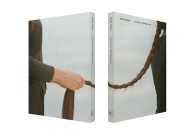 $65.00

Not on hand, usually available within 1-5 Days
Description
---
Through her photographs, Hoda Afshar examines the politics of image making. Deeply researched yet emotionally sensitive, her bodies of work are a form of activism as much as an artistic inquiry. Alert to the duplicity of the documentary image--to its imperfect relationship to fact--Afshar signposts this explicitly. Her work forces us to contend with violence and brutality not through blunt imagery but through evocation. She exposes a poetics of empathy and in doing so implicates us all.
This book examines the critical urgency and political imperative of Afshar's practice but also considers her subversive use of the photographic medium. It addresses the way Afshar complicates our understanding of the photographic image and amplifies its ethical and emotive impact. Richly illustrated, the book features both photography and film from her bodies of work from 2004 to 2023. Amassed for the first time, Afshar's works offer a poignant reminder of the power of images and their coercive potential. The book also includes new writing on the artist by curator and editor Isobel Parker Philip and seven commissioned authors who bring critical insights into Afshar's practice as well as creative and experimental responses to her work.
This timely new book will be published in conjunction with a major exhibition on the artist, the first midcareer survey of her work to be held in a public art gallery in Australia.
Exhibition Dates: Art Gallery of New South Wales, September 2, 2023-January 21, 2024
About the Author
---
Iranian-born Melbourne-based Hoda Afshar is one of Australia's most innovative and unflinching photomedia artists. Isobel Parker Philip is senior curator of contemporary Australian art at the Art Gallery of New South Wales.