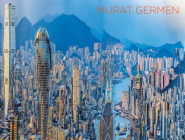 $50.00

Not on hand, usually available within 1-5 Days
Description
---
A beautifully illustrated book focusing on Muta-morphosis and Facsimile, two series by one of Turkey's most important contemporary photographers. Murat Germen is an artist using photography as an expression and a research tool regarding urban metamorphosis. His challenging visual experimentations question specific dynamics of our city environments.
About the Author
---
Stephan Berg is Director of the Kunstmuseum Bonn, Germany.

Kerstin Stremmel is an art historian based in Cologne working as a freelance writer and curator.

Necmi Sönmez is an independent curator based in Düsseldorf.